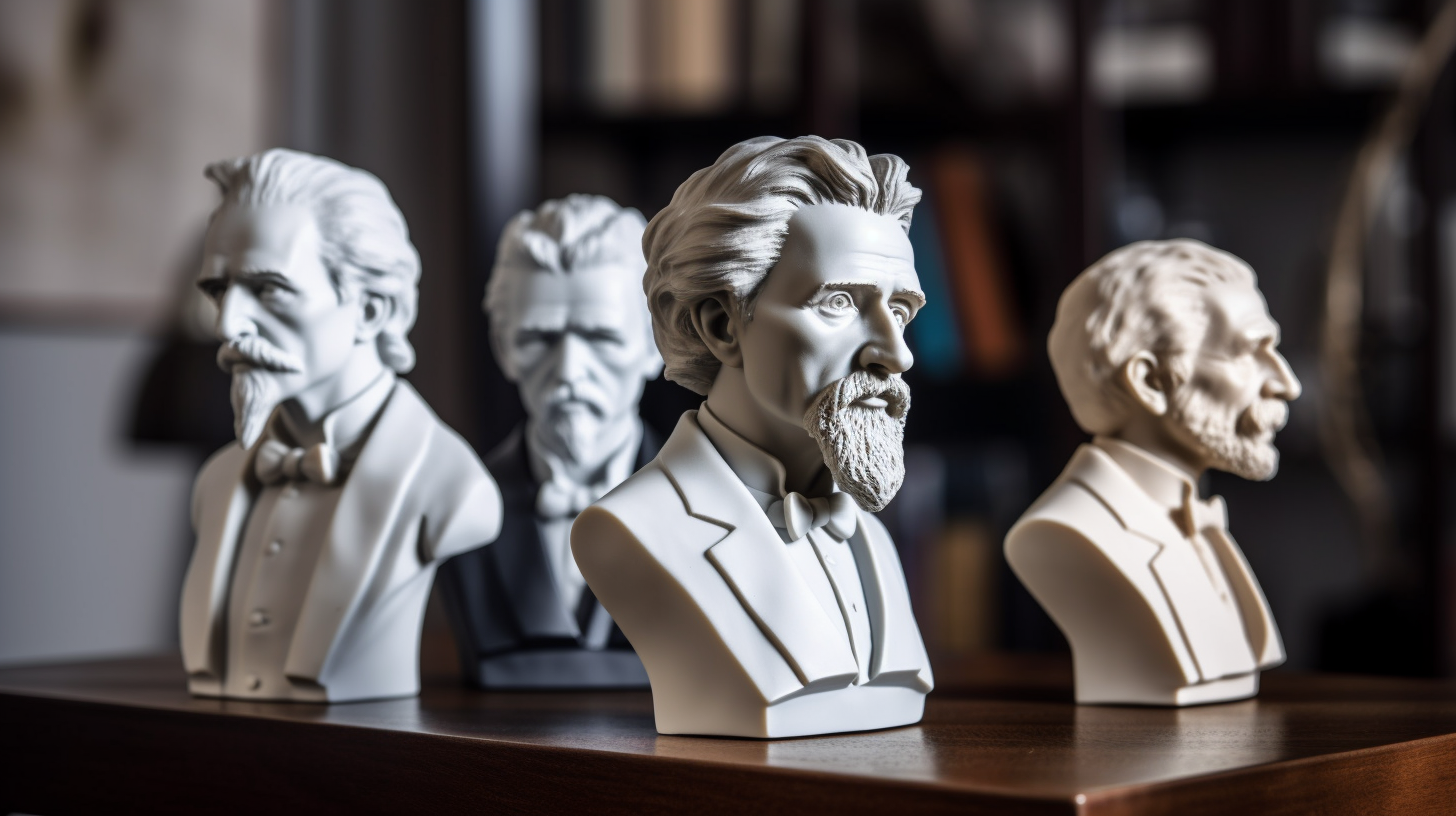 Welcome to our selection of 3D printed busts! Here you can explore a world of iconic figures and historical figures that have been immortalized as beautiful and detailed statues.

Whether you are passionate about music, science or history, our collection will impress you with statues of legendary personalities such as Giuseppe Verdi, Nikola Tesla and Albert Einstein.

We offer busts in two different sizes – 10 cm and 20 cm – so you can choose the one that best suits your purpose.

These high quality statues are perfect as decorative items in the home, office or as a detail in a collector's display. They are also great gift ideas for art lovers, history enthusiasts or those who admire the outstanding achievements of the people who have been immortalized as busts.

Give yourself or someone you care about the opportunity to own a beautiful and unique 3D printed bust of a historical or famous personality. Explore our range of 3D printed busts today and get an authentic and impressive piece of art for your collection!