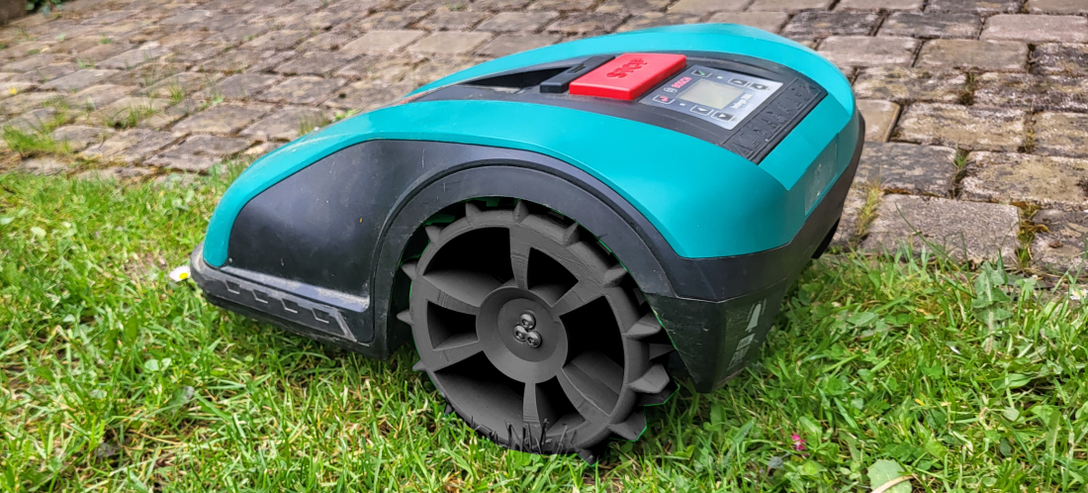 Do you have an all-terrain robotic lawnmower? So you probably know very well how the wheels are not always robust enough to cope with the more wet and steep parts of the garden. Fortunately, there is an innovative 3D printed solution for this.
New wheels for your robotic lawnmower that are more rugged can be the solution to unsatisfactory performance. It is not certain that there is something wrong with the lawnmower and rather than replacing it, you might consider replacing the old wheels with a pair of new, robust, off-road wheels.
Need for stronger wheels
It may be necessary to replace the original wheels with a pair of more durable and robust off-road wheels or to have a spare pair that you can switch to as needed. It is far from all robotic lawnmowers capable of mowing the grass in Danish gardens, which can both have slopes and bear the hallmarks of a wet climate with parts of the garden that can get muddy.
You would think that the wheels that the robotic lawnmower comes with when you buy it would be able to handle most terrain. Although they can be quite fine for some gardens, slightly heavier protection is often needed in Danish gardens.
A beautifully mowed lawn
We therefore offer both wheels for robotic lawnmowers with spikes for extreme conditions and also make models that have the same characteristics as caterpillar feet. Our wheels help make life a little easier for you.
With a pair of sturdier wheels, you'll avoid coming home to a half-mown lawn where the robotic lawnmower hasn't been able to do a proper job on the garden's slopes and muddier areas.
We make custom 3D printed wheels for major robotic lawnmower manufacturers such as wheels for Gardena robotic lawnmowers and we also produce Bosch Indigo wheels. See our selection of wheels for robotic lawnmowers that enhance the machine's performance in wet and rough terrain on this page.