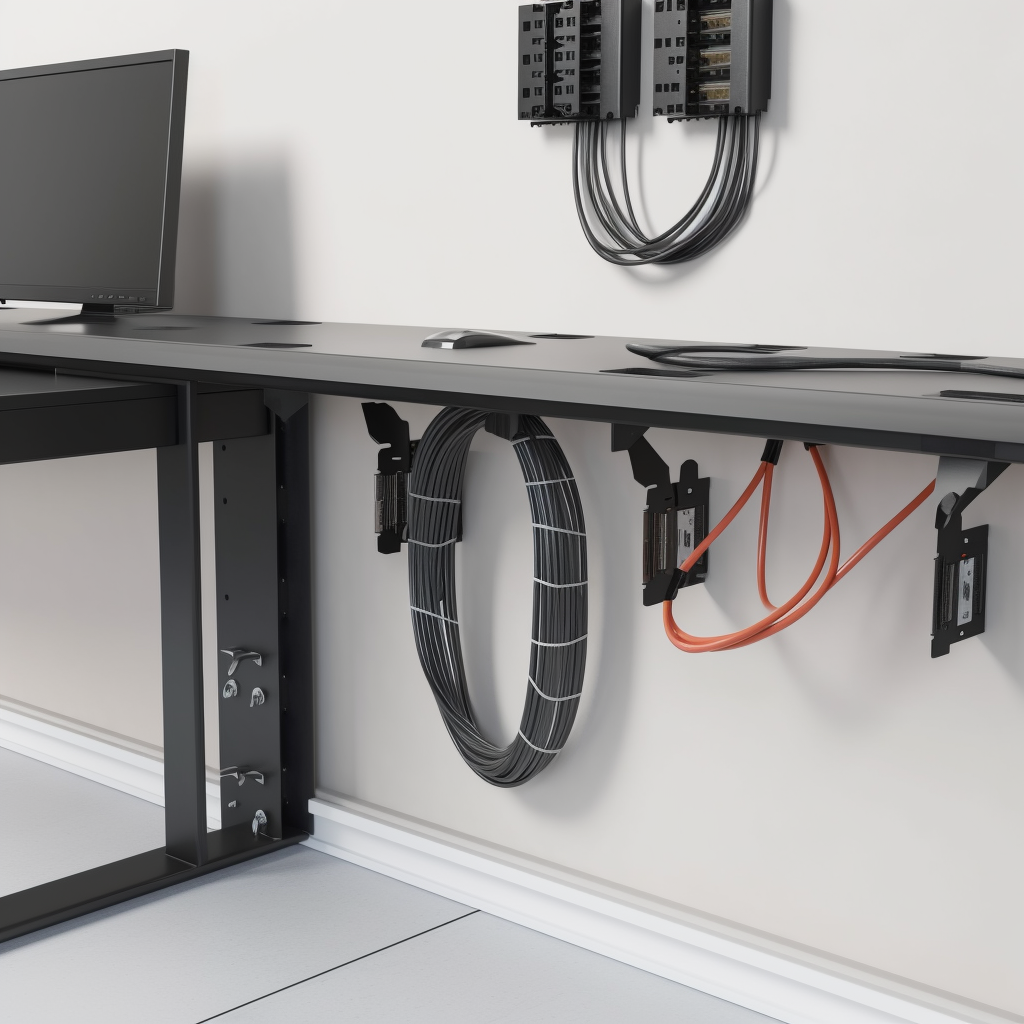 3D-printed cable management and brackets for wall and under e.g. a table. Our cable management systems and brackets are tailored to organize and hide cables in an efficient way.
Fittings for wall and under e.g. a table
We offer a wide selection of fittings to suit your specific needs. Our wall brackets and brackets for under e.g. a table is designed to provide an easy and simple way to organize the cables. They are also easy to install and can be mounted on different surfaces. With our brackets, you can ensure a clean and neat installation, while keeping the cables in place.
3D printed cable management
Our 3D printed cable management systems are designed to keep your cables organized and hidden out of sight. We can manufacture cable management solutions in various sizes and shapes to perfectly suit your needs. Our cable management systems are also robust and durable and can withstand stress from the cables without losing their shape.